Irish Veterinary Journal: Iris Tréidliachta Éireann
Articles
Case Report

Published on: 26 August 2016

Research article

Published on: 20 August 2016

Case Report

Research

Case Report

Published on: 20 July 2016
Review

Published on: 16 September 2011

Review

Published on: 6 November 2013

Review

Published on: 21 October 2011

Case Study

Review

Published on: 25 July 2013
Aims and scope
Irish Veterinary Journal is an open access journal with a vision to make a substantial contribution to the dissemination of evidence-based knowledge that will promote optimal health and welfare of both domestic and wild species of animals.
Irish Veterinary Journal has a clinical research focus with an emphasis on the effective management of health in both individual and populations of animals.  Published studies will be relevant to both the international veterinary profession and veterinary scientists. Papers relating to veterinary education, veterinary ethics, veterinary public health, or relevant studies in the area of social science (participatory research) are also within the scope of Irish Veterinary Journal.
Animal Health Ireland
Irish Veterinary Journal are proud to support Animal Health Ireland, an industry-led, not-for-profit partnership between livestock producers, processors, animal health advisers and government.
Their mission is to enhance value for beef and dairy farmers and the agri-food industry through superior animal health.
Editor-in-Chief Michael Doherty is currently Chairperson of the BVD Technical Working Group at Animal Health Ireland.
Welcome our new Associate Editors
N Corcionivoschi
Nicolae Corcionivoschi , Associate Editor
Agri-Food and Biosciences Institute, UK
Prof. Nicolae Corcionivoschi is a Senior Scientific Officer in Food Microbiology Unit at the Agri-Food and Biosciences Institute in Belfast and is also head of the UK reference laboratory for Milk and Milk Products. His research interests include bacterial virulence, isolation and testing of novel pre and probiotics, development of novel technologies for a more efficient detection of foodborne pathogens.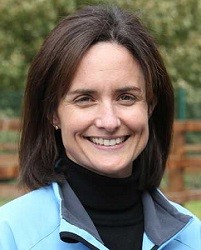 www.ucd.ie
Vivienne Duggan , Associate Editor
University College Dublin, Ireland
Vivienne Duggan is currently working as an Associate Professor in Equine Clinical Studies at University College Dublin, in Ireland. Her research interests include equine internal medicine, equine welfare, equine infertility and infectious diseases.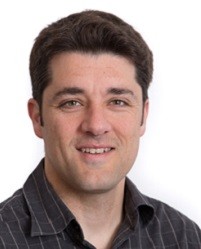 www.teagasc.ie
Edgar Garcia Manzanilla , Associate Editor
Teagasc, Ireland
Edgar Garcia Manzanilla works as a research officer in the Pig Development Department at Teagasc in Ireland. His research interests include nutrition in non-ruminant species and herd health management in pigs.
Editors Quote
 The aspirations and achievements of the Irish veterinary profession and Irish veterinary science are world-class, in terms of patient care, national disease control, veterinary education and research. This exciting relationship between  Irish Veterinary Journal and BioMed Central, providing open access publishing and concomitant increased international standing, is entirely in keeping with those aspirations and achievements.